Compatible Astrology
Signs For Scorpio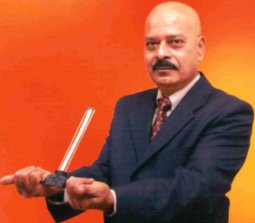 ---
Stars In Scorpio
Your compatible astrology signs are also dependent on the stars in your sign. Let us study these for Scorpio.
Scorpio extends from 210 deg to 240 deg in the Zodiac. It measures 30 degrees and it has three zones.
It is divided into three stars also known as constellations. The first is Visaka. It covers 3-200 in Scorpio.
---
Contact Us For Accurate Predictions
---
It is followed by the two stars Anuradha and Jyeshta. Anuradha extends over 13 deg 20 min. Next is Star Jyeshta which also covers 13 deg 20 min.
---
Zones & Stars
Each constellation has a Star Lord. You can understand compatible astrology signs for Scorpio only if you understand these star zones and lords.
Any planet in Visaka will be ruled by lord Jupiter. Planets in Anuradha will be ruled by its lord Saturn.
Any Planets found in Jyeshta will be governed by its lord Mercury. Let us say that Sun in Jyeshta. Sun has to offer results of the star lord Mercury.
---
Stars & Star Lords
Therefore your compatible astrology signs for Scorpio will be related to the three Star Zones in Scorpio and the three Star Lords there.
Anuradha will be ruled by Saturn and if Sun is there, he has to offer Saturn's results.
If the same Sun is in Star Visaka, it is ruled by Jupiter and Sun will compulsorily give the results of Jupiter in its period as per Vimshottari Dasa.
Each zone modifies the results of its occupants.
---
The Three Zones
What are your compatible astrology signs for Scorpio from these above findings? Scorpio is owned by Mars. Scorpio has three zones.
These are Visaka, Anuradha, and Jyeshta. These are ruled by Planets Jupiter, Saturn, and Mercury.
---
Jupiter's Signs
Jupiter owns the 2nd and the 5th from Scorpio. If your ascendant is in the center of Scorpio, Jupiter owns your 2nd and your 5th houses. Therefore in this case Sagittarius and Pisces are your compatible signs.
Compatible astrology signs for what? 2nd house denotes your family and finance. The 5th governs your love, pleasure and unexpected gains. Hence Sagittarius and Pisces are your compatible signs for these matters.
As per love match astrology, Pisces is compatible for your love and lover.
---
Saturn's Signs
Consider the 2nd zone in Scorpio. It is Anuradha ruled by Saturn. It owns Capricorn and Aquarius. Hence it owns your 3rd and fourth house matters.
Capricorn is compatible for your mental powers, brother, sister, neighbors, and communications.
Aquarius also becomes one of the most compatible astrology signs for Scorpio. It is ruled by Saturn and is compatible for the growth of your estates.
It also denotes your vehicles, learning, home, and domestic bliss. As per Love Match Astrology, your 4th house denotes your lover's father's business.
---
Mercury's Signs
The next in Scorpio is Star Jyeshta ruled by lord Mercury. It Governs the 8th and eleventh houses counted from your ascendant cusp in Scorpio.
These houses fall in signs Gemini and Virgo. Gemini is the compatible sign for your lover. It denotes his family and finance. It also denotes your husband.
Virgo is one of the most compatible astrology signs for Scorpio as it is in the 11th house from Scorpio.
As your 11th house is compatible for fulfillment of wishes, true friendships, success in your dealings, and profits, Virgo is your most compatible sign.
As per your love match astrology, 11th indicates your success and fulfillment in your love matters.
---
Accurate Predictions
If you have questions on astrology about your health, disease, business, wealth, family, career, future, marriage, or love affairs, you can contact Expert Astrologer Kannan M with your questions by the contact form.
Contact us if you want to start a business, or fix a marriage. If you want success, do it by getting your most auspicious date and time fixed by Mr. Kannan M. Consult about success or failure in your life, business, finance, law suits, or love. Apply now for our most accurate predictions.
---
Astrology Basics
Contact Us For Astrology Queries!
Know The Author Kannan M
How is Your Lover?
Why Traditional Astrology Fails
Success in Marriage
Who is Sterile?
Any Child At All?
What your 5th House Means To You?
Compatible Astrology Signs To Love Match Astrology
---