Is There 2nd Marriage For Me? Compatible Astrology Signs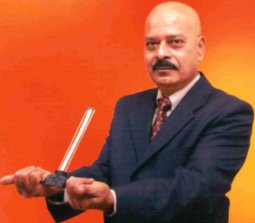 ---
Astrology & Marriage
Want to know The compatible Astrology Signs for Your Marriage? Examine your Astrology Birth chart.
Locate the 2nd, 7th, and 11th Cusps. Each of these cusps will fall in one Astrology Sign in your chart.
These 3 cusps will fall in 3 different Signs. These Three Signs are your Compatible Signs for Your Marriage.
---
Marital Happiness
These Three Astrology Signs & Houses Determine your Compatibility, Quality of Marital life, and Marital Happiness. If these are favorable, you will lead a happy life with your wife and children. If not, You will Suffer.
The 2nd house shows addition to the family which is your wife. The 7th shows Legal Bondage with Her. The 11th house shows Permanent Tie & Friendship with Her. These decide The Happiness in Your Married Life!
---
Compatible Astrology signs
The Clues in 2, 7 & 11
Therefore if you examine the houses 2, 7, and 11 and the signs in those houses you will know if one will marry or not. It will also show you when you will get married. Stellar astrology by Kannan M clearly proves it.
If these compatible signs are not present in your birth chart you will remain unmarried. If there are close connections between your 2nd, 7th, and 11th house you will marry and your marriage will be successful.
---
A True Study
Recently a divorcee client asked me if he will have a 2nd marriage. As per stellar astrology the zodiac is divided into 249 portions. I asked the client to give me a number between 1 and 249. He gave it as 100.
The number 100 represents his ascendant for his query. I erected a chart by horary astrology method. I examined the compatible astrology signs in houses 2, 7, and 11 to find the clues for his 2nd marriage.
---
The Horary Chart
I'll explain how I gave him prediction about his chances for 2nd marriage. I'll give his horary astrology chart for No. 100 in a separate link. If you click it you'll find the chart in a separate tab in your computer.
Click To See The clients Chart or Right Click To Download it!
According to Kannan M, in stellar astrology if the sub lord of the 7th house is Mercury he'll have a 2nd marriage. If that sub lord signifies two compatible astrology signs in 2 & 11, then too he'll marry again.
---
Another Possibility
If the sub lord of the 7th house which refers to his compatible signs resides in a dual sign like Pisces, Gemini, or Sagittarius, then too he will marry again. The dual sign confirms his 2nd marriage.
When you see his chart the sub lord of his 7th cusp is Mercury. It promises 2nd marriage if it also signifies houses 2 and 11. Both these conditions should be simultaneously satisfied for 2nd marriage.
---
Will It Be Successful
As there is close relationship in his chart between compatible astrology signs in houses 5 and 11, surely his second marriage will be successful. He will have a long happy married life with good children too.
---
Accurate Predictions
If you have questions on astrology about your health, disease, business, wealth, family, career, future, marriage, or love affairs, you can contact Expert Astrologer Kannan M with your questions by the
contact form
.
Contact us
if you want to start a business, or fix a marriage. If you want success, do it by getting your most auspicious date and time fixed by Mr. Kannan M. Consult about success or failure in your life, business, finance, law suits, or love.
Apply now
for our most
accurate predictions
.
Compatible Astrology Signs To Love Match Astrology
---
Basics of Astrology
Contact Us For Astrology Queries!
Know The Author Kannan M
Money, Finance, & Bank Balance
How To Judge Your Income?
Meaning of Astrology Signs For Babies
Astrology & Zodiac
Zodiac Signs Astrology