Love Match Astrology Reveals The Secrets Of Your Lover
---
Divine Knowledge
Love Match Astrology reveals all about your lover. It saves you from an unhappy married life.
It tells you if your lover is honest or dishonest. It guides you if you should love him or avoid him.
It warns you if your lover cheats. It makes you judge him through your compatible astrology signs.
---
Useful Advice
It tells you about his love, strength, and his weakness. It gives you highly useful advice on your love matters. It also helps you in your personal life.
---
Your Fifth House
The most practical information you get here is to know if your lover will live long enough, if he'll be lucky, or if he will be fortunate and rich. Unless he is affluent, you can not enjoy your love or married life with him.
As per compatible astrology signs, the 5th house in your astrology chart decides your love matters. Your 5th cusp has a star lord and sub lord. That sub lord's location decides the fate and fortunes of your lover.
---
Your Love Planet
Love match astrology lets you know more about this sub lord. Suppose he occupies the constellation of a planet. That Planet becomes your Love Planet. Its location and aspects reveal to you all the secrets of your lover.
---
Love Significator
As per love astrology, if your love planet occupies your 7th house or your 3rd house, your partner will be lucky and fortunate. Suppose your 1st house is Aries. Your 5th house from your 1st house is Leo.
If the sub lord of your 5th cusp is Venus and he occupies the constellation of Saturn, then Saturn becomes your Love Significator. If He occupies your compatible astrology signs, He gives you good luck in your love life.
---
Announcement of My Retirement & My Disciple  Dr.J.Lakshmi Jeya Swaruoopa taking over
---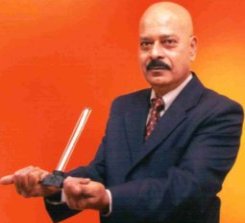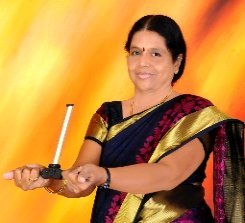 ---
Dear Visitors & Clients!
It was and had been immense pleasure serving & guiding my most ardent followers with all my heart and expertise for so many years.
Long years of research and hardwork has taken it's toll on my body and mind. So, I have decided to retire and rest due to my age and poor health.  
My disciple Dr.J.Lakshmi Jeya Swaruoopa
is a pioneer in Astrology and Name numerology and will take over Love Match Astrology from now on. She will be serving you efficiently. All the very best!
---
My Disciple
Dr.J. Lakshmi Jeya Swaruoopa
is my disciple! She has been with me for over 40 years. I have transferred all my knowledge, skills and trained her well. All these years, I was able to serve and guide you well with her expert assistance.
She was a backbone during my research in Astrology, Horary astrology & Name numerology She played a major role in helping me make these wonderful sciences reach around the globe.
She is a extremely popular herself appearing in popular satellite TV channels enlightening people about the greatness of Astrology & Lucky Name Numerology.
Due to her love and closeness to family she confined herself to within South India. She is widely acknowledged as the best & a pioneer in Name Numerology and Astrology. Many celebrities in South India consult her for Astrological predictions and getting Lucky Names
A spiritual giant that she is, She spends daily 10 hours chanting the Holy scriptures,Meditating on God and Meditating on his glories!
Above all, She's won my heart & love! She is an outstanding mother to my sons! She's my precious wife! She is my disciple! She is divine and a precious gem! She is everything to me & much more!
---
Will Your Lover Be Rich?
Love match astrology defines that if your love significator Saturn occupies Virgo or Gemini in your 6th or 3rd house, your lover will be fortunate and rich. These are the 2nd (wealth) and 11th (profit) houses for your Lover.
As per compatible astrology signs, you must choose that lover who likes to spend his money for you. How can you find this? If Saturn also refers to your 2nd or 11th house matters, your lover will be happy to spend for you.
---
Love Match Astrology Foretells
If He Will Flirt or Cheat!
Love astrology also reveals your lover's multiple love affairs & hidden secrets. If Saturn occupies Gemini or Virgo, your partner will prefer variety in love. He will also be like that if your 5th cusp falls in either sign.
Saturn signifies your love matters. As per compatible astrology signs, if He is in your 2nd or 4th house, your lover will make a good family. He'll be loyal to you. Here your compatible astrology signs are Taurus and Cancer.
---
Will He Be Healthy?
Love Match Astrology also tells you if your lover will have good health or suffer from illness. If Saturn refers to his 1st house, he will be strong and healthy. If He refers to the 6th house and not 1st, he will often be sick.
As per compatible astrology signs, he will be healthy if Saturn refers to Leo. He'll recover quickly if Saturn also refers to his 11th house. He will continue to suffer if Saturn refers to Capricorn or your 10th house.
---
Know His Secrets
Love match astrology helps lovers to choose the right partners. How much better would it be, if you know in advance the character, finance, fortunes, health, and love secrets of your partner, before the love affair?
If you want to know these details about your lover, and also about your compatible astrology signs, you can take help from our contact page. You will get the author's expert opinion and his best advice for your questions.
---
Visit Again
Love Match Astrology also helps you to know about your own longevity, health, finance, fortune, and about your child birth. We request you to visit this website frequently to benefit from the most useful advice on astrology.
Please study the following links. The information given there helps you to know your future, your business, if your partner cheats, and it gives useful tips on how to ensure success in your love life, family life, and business.
---
Basics of Astrology
Contact Us For Astrology Queries!
Know The Founder and his Disciple
Money, Finance, & Bank Balance
How To Judge Your Income?
Meaning of Astrology Signs For Babies
Astrology & Zodiac
Zodiac Signs Astrology