Real Life Astrology
Is My Lover Chaste?
---
Is My Lover Chaste?
In Real Life Astrology we answer your questions very clearly. Suppose you want to know if one is chaste.
Then you need a true answer to this question. That which gives the most correct answer is your real astrology.
In our horary astrology we answer with precision several thousands of such real life questions.
---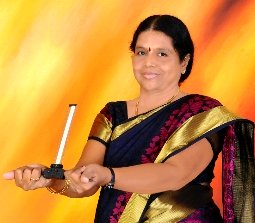 Stellar Astrology
Traditional Indian Vedic Astrology divides the zodiac into 27 zones called constellations. But its predictions in the case of twin births miserably fail. Stellar astrology divides the zodiac into 249 zones to correct such failures.
---
Horary Astrology
Yes. Stellar astrology adopts a scientific system called horary astrology. We ask you to give a number between 1 and 249 and that number represents your ascendant. We erect an astrology chart for that ascendant.
We study that chart and give precise answers to your questions. This is real life astrology. Suppose you love someone but have doubts about his character. Before you marry him you want to know if he is chaste.
---
A Real Life Study
For example a beautiful girl came to me and posed this question. I asked her to give me a number between 1 and 249. She gave 41. I erected her astrology chart for with the ascendant at Taurus 27-53-20 for No. 41.
---
The Rules
In real life astrology we judge her lover from her 7th cusp sub lord. It must not be Mercury or posited in the constellation of Mercury. Even if it is in another planet's constellation that planet should not occupy a dual sign.
Another rule is the sub lord of the 11th house must be in the constellation of a planet signifying 7th house. If these two conditions are satisfied her lover will be chaste. Even if one is not fulfilled he will not be chaste.
---
Click here to see the client's horary chart and right click to download it.
---
The Analysis
Examine her 7th cusp. It is in Scorpio 27-53-20 in Mars sign Mercury Star and Saturn Sub. Saturn is retrograde and it is posited in the constellation of Venus. Where is Venus? It is posited in the dual sign Gemini.
Therefore her real life astrology points out that he is not chaste. It is up to her to decide to marry him or not. Her 11th house sub lord is Mars. It is not a significator of 2 or 5. Therefore his love is false.
---
Accurate Predictions
If you have questions on astrology about your health, disease, business, wealth, family, career, future, marriage, or love affairs, you can contact Expert Astrologer Dr.J. Lakshmi Jeya Swaruoopa the disciple of Kannan M with your questions by the contact form.
Contact us if you want to start a business, or fix a marriage. If you want success, do it by getting your most auspicious date and time fixed by 
Dr.J. Lakshmi Jeya Swaruoopa the disciple of Mr. Kannan M. Consult about success or failure in your life, business, finance, law suits, or love. Apply now for our most accurate predictions.
---
Astrology Basics
Contact Us For Astrology Queries!
Know The Founder and his Disciple
Any Child At All?
Is He A Match for Me?
Am I Pregnant?
Will I Succeed In My Love?
Any Second Marriage for Me?
How To find A Perfect Love Match
Real Life Astrology To Love Match Astrology
---