Astrology History From
Chaldeans To Greeks
---
History Of Astrology
Astrology history dates back to antiquity. It was gifted to mankind by God through Sages and Seers.
It explains the celestial phenomena and the corresponding terrestrial events and happenings in our lives.
These are dictated by the positions of planets and stars in the 12 signs and houses of your horoscope.
---
Sample Horoscope
For Horary Number 135 at 17-43 Hrs Salem, India
at 078-12 Longitude and 011-39 Latitude
VI   16- 9- 33
VII   15-13-20
VIII  14-29-46
IX  13-32
KET   27-29
FOR 20-18
V   14-51-6
JUP  3-22-27

X   13-29
MAR  24-5R


IV   13-29

XI   14-51
MOO 26-14
RA  27-29
SUN  21-9
ME 19-27
VE  19-37
III  13-32
II   14-29
I   15- 13
SAT 10-36
XII   16-9
Dasa Balance: Venus Dasa till 22-08-10
---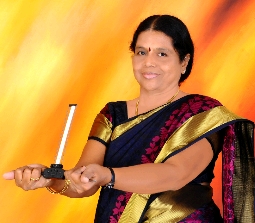 Predictive Astrology
Predictive astrology is in use from the Vedic times. The ancient Sages ascertained by intuition, the positions of stars in the heavens. They used these to forecast events in the lives of every one.
---
Aries Astrology -Finance & Love!
---
Different Theories
Astrology-History began with Creation, when God revealed it to Brahma and He handed it down to Sage Garga. It was from Garga that other Sages learnt it. These disciples spread it through out the world.
Westerners believe that Seth was the world's first Astrologer. Books on Astrology written by Arabic, Jewish, Persian, and Egyptian astrologers confirm this. It was Seth who divided Zodiac into twelve equal parts.
---
The First Astrologer
Astrology History records that Seth was the first to study the planets, their movements, and pathways. He named the Sun's path as Mazzaroth. The Chaldeans too were among the the first to develop it.
It is said Astrology and Numerology were born in Chaldea. It was in the plains of Euphrates and Tigris, known as Babylon. It is the present Iraq and Kuwait. Most Chaldeans were experts in the science of astrology.
---
Leo Astrology -Health, Finance & Romance!
---
The Chaldeans
Around 2000 years ago, the Chaldeans did deep research on astrology. This period was the Golden Age of Astrological Revelations. These Chaldeans related all planetary movements with events in human life.
As per Astrology history, this science had its origins in Chaldea from antiquity. It records that the very name Chaldean means an Astrologer. The Pythagoreans researched further upon the Chaldean concepts.
---
Astrology Cancer Man - Health & Character!
---
Babylon Egypt & Greece
Besides Chaldeans, the Akkadins, Egyptians, Babylonians, Sumerians, and the Greeks studied the planets and their orbits. They observed that these influenced all the animate and inanimate objects on earth.
Astrology was popular with the Rich, the Priests, the Princes, and the Kings. It wielded great influence. According to Maspero, in his time it was the Mistress of the World. Later it came into the hands of Greeks.
---
Latest Discoveries
Unless you are interested, you would not be reading this page on astrology history. The latest discoveries after sub division of the constellations has revolutionized astrology. It enables you to give accurate predictions.
You have to approach a talented and gifted exponent like Mr. Kannan M.
---
Accurate Predictions
If you have questions on astrology about your health, disease, business, wealth, family, career, future, marriage, or love affairs, you can contact Expert Astrologer Dr.J.Lakshmi Jeya Swaruoopa Disciple of Mr. Kannan M with your questions by the contact form.
Contact us if you want to start a business, or fix a marriage. If you want success, do it by getting your most auspicious date and time fixed by Dr.J.Lakshmi Jeya Swaruoopa Consult about success or failure in your life, business, finance, law suits, or love. Apply now for our most accurate predictions.
---
Important Astrology Topics
Compatible Signs to Prevent Mars Dosha!
Know The Founder and his Disciple
Any Child At All?
Is He A Match for Me?
Am I Pregnant?
Will I Succeed In My LOve?
Any Second Marriage for Me?
How To find A Perfect Love Match
Contact Us For Astrology Queries!
Astrology History To Love Match Astrology
Noble Buddhism Beliefs Buddhist definitions describing their meaning for the beliefs of Buddhism which are The Buddha, The Dharma, & Sangha.
---