Astrology Love Compatibility
Does He Suit Me?
---
Does He Suit Me?
Astrology love compatibility ensures you select the right boy friend or bride groom to date with or marry.
Today most of the girls do not worry about this, fall in love prompted by pomp and show, and suffer later.
There is a scientific system in Horary Astrology to accurately answer your query Does He Suit Me?
---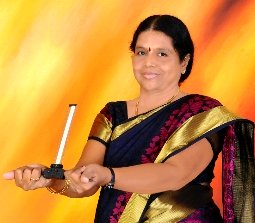 Horary Astrology
Horary astrology is a branch of Stellar Astrology. Both are scientifically rendered versions of Indian Vedic Astrology and Real Life Astrology. Here you divide the sky into 249 zones. Each zone has a star lord and sub lord.
---
The Method
Ensure astrology love compatibility even before you finalize a boy friend. When you come to us with this question "Does He Suit Me?"we ask you to give a number between 1 and 249. Your number decides your ascendant.
Yes. The number you give represents the beginning point of a zone in the zodiac. Using it as ascendant we draw a horary astrology chart for you for the time of judgment and for the place of judgment.
---
The Rules
To judge astrology love compatibility you must study the 5th cusp in your chart. Let us say its sub lord is Venus. Venus will be posited in a constellation which will have a star lord. Let us say it is Jupiter.
The 1st rule is both Venus and Jupiter should not be retrograde. The 2nd is that Jupiter should be a significator of your astrology houses 7 & 11.
---
One More Condition
Astrology love compatibility is also denied when the constellation lord in which constellation the 5th house lord is posited is a significator of 6 & 12.
If in the above example if Jupiter is a significator of 6 and 12 your relationship with that boy friend will end in failure.
---
A Real Life Example
Recently a girl came to us to check the astrology love compatibility with a boy whom her parents had proposed for her. We asked her to give a number between 1 and 249. She gave 121.
We made a chart for her for the place and moment of judgment. The chart is given here below for your study and analysis. It opens in a new tab.
---
Click Here To See The Client's Chart or Right Click To Download It
---
The Analysis
To check if astrology love compatibility exists, check her 5th cusp sub lord. It is Venus. It is posited in the dual sign Gemini owned by Mercury. This shows that the boy is not chaste. Venus is in Mars constellation.
Mars signifies only houses 2, 3, 8, 9, and 11. No reference to the 7th. Further Venus itself is Retrograde. Therefore there is no compatibility between this girl and that boy. We saved her from a real marital disaster.
---
Accurate Predictions
If you have questions on astrology about your health, disease, business, wealth, family, career, future, marriage, or love affairs, you can contact Expert Astrologer Dr.J.Lakshmi Jeya Swaruoopa Disciple of Kannan M with your questions by the contact form.
Contact us if you want to start a business, or fix a marriage. If you want success, do it by getting your most auspicious date and time fixed by Dr.J.Lakshmi Jeya Swaruoopa Disciple of Mr. Kannan M. Consult about success or failure in your life, business, finance, law suits, or love. Apply now for our most accurate predictions.
---
Astrology Basics
Contact Us For Astrology Queries!
Know The Founder and his Disciple
What Your 11th House Means To You?
Am I Pregnant?
Will I Succeed In My LOve?
What your 12fth House Means To You?
Aries-Significance & Characteristics
Taurus-Significance & Characteristics
Astrology Love Compatibility To Love Match Astrology
---
Romance compatibility If you are curious about astrological sign compatibility between you and your partner have a look at this free romance compatibility chart.
---