Love Match Astrology
For Libra -Confirm
Love And Longevity
---
Choose Ideal Match
Love match astrology guides you to choose your ideal love match who loves you from the core of his heart.
For astrology Libra, Your 7th house refers to your fiancé. Your 5th house governs your love matters.
And your 11th house confirms fulfillment of your wishes. Your 2nd and 11th confirm your marriage.
---
Contact Us For Accurate Predictions
---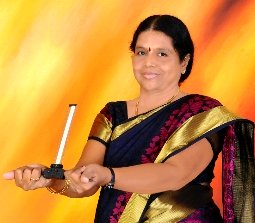 Confirm Life Span
This page tells you how to know true love and if it will fructify. It will tell you how long your fiance would live so that you can confidently marry him.
---
Compatible Signs
Your 2nd house confirms marriage. Suppose your Ascendant Starts in 15 deg Libra, then your 2nd cusp will begin in the Sign Scorpio.
Your 11th will start in Leo, 5th in Aquarius, and 7th in Aries. These are your compatible astrology signs for your love, lover, and your love affairs.
---
Libra Astrology
VI  16- 9
VII  15-13
VIII  14-29
IX  13-32
KET   27-29
V   14-51
JUP  3-22

X   13-29
MAR  24-5R
IV   13-29
XI   14-51
MOO 26-14
RAH   27-29
SUN   21-9
MER   19-27R
VEN   19-37
III  13-32
II   14-29
I   15- 13
SAT 10-36
XII   16-9
Dasa Balance: Venus Dasa till 22-08-10
In this chart examine the 5th cusp in 5th house V 14-51-6, Saturn Sign, Rahu Star, and Ketu Sub.
---
Ketu Holds The Key
Ketu is in 27-29-31 of Gemini. Ketu therefore is in Jupiter Star and Venus Sub. What does Jupiter indicate by its occupation and ownership?
Jupiter Occupies the 4th in Aquarius. It negates the 5th house matters. Therefore You can not love this person for long. He will disgust you. Jupiter owns your 3rd house and the 6th. There is no reference to 5th.
---
No Love Lost
Ketu is in Venus Sub. What does Venus indicate by its occupation and ownership? It owns I and VIII and occupies 3. It refers to your 1st, 8th and 3rd house matters. There is no reference to 5 or 11. Love is denied.
The above analysis by Love Match Astrology clearly confirms that what you both have got is only a sexual arousal by infatuation and it is not pure love. Therefore, it is safer to avoid him and forget any ideas about him.
---
Confirm Longevity
Now let us check his Longevity. As his ascendant is 15-13-20 in Aries it falls in Venus Star and Venus Sub. Venus is deposited in Jupiter sign, Venus Star, Rahu Sub in Sagittarius at 19-37. Venus refers to his 2 and 7.
Actually Venus refers to your 1st, 3rd, and 8th houses. These are for your lover with his ascendant in Aries, 7th, 9th, and 2nd for him. Aries being a movable sign, he has 11th house in Leo & Virgo as his house of death.
---
Houses Of Death
Houses 2 and 7 also signify death for him. What is his 11th house. It is your 5th. Obviously Venus does not refer to your 5th or his 11th. Hence he will live long. It it be so, how will you know how long he will live?
He will live till when he runs the conjoined periods of 1st, 2nd, 7th, 11th house significators. For him with 7 as Asc. 1, 2, 7, and 11 are for you 7, 8, 1, and 5. Let us see the significators for these houses.
---
Significators
7th house significators are has Jupiter and Mars.
8th house significators are Sun, Mercury, Venus, and Moon.
1st house significators are Sun, Mercury, Venus, Moon.
5th house significator is Saturn alone.

Ketu represents Mercury. Rahu represents Sun, Venus, Mercury, and Jupiter. The significators are Mercury, Venus, Moon, Jupiter, Mars, Saturn, Rahu, and Ketu.
---
Analyze Significators
Among these reject planets which are retrograde. Mars and Mercury are retrograde. Reject them. Reject those in the stars of retrograde planets. Moon is in Mercury Star. Jupiter is in Mars Star. Reject Moon and Jupiter.
---
Rahu Ketu More Powerful
As per love match astrology, Rahu is more powerful than Sun, Mercury, Jupiter, and Venus and Ketu is more powerful than Mercury to offer results.
---
Predict Longevity
Therefore the real significators are Venus, Saturn, Rahu, and Ketu. The native will die when the conjoined period of Dasa, Bukthi, Anthra of these significators runs. The time of death must be arrived like this.
---
Accurate Predictions
If you have questions on astrology about your health, disease, business, wealth, family, career, future, marriage, or love affairs, you can contact Expert Astrologer Dr.J. Lakshmi Jeya Swaruoopa the disciple of Kannan M with your questions by the contact form.
Contact us if you want to start a business, or fix a marriage. If you want success, do it by getting your most auspicious date and time fixed by 
Dr.J. Lakshmi Jeya Swaruoopa the disciple of Mr. Kannan M. Consult about success or failure in your life, business, finance, law suits, or love. Apply now for our most accurate predictions.
---
Astrology Basics
Contact Us For Astrology Queries!
Know The Founder and his Disciple
Who is Sterile?
Leo-Significance & Characteristics
Virgo-Significance & Characteristics
Libra-Significance & Characteristics
Scorpio-Significance & Characteristics
Sagittarius-Significance & Characteristics
To Love Match Astrology Home Page
---