Astrology Houses –Foretell
Your Future Here & Now
---
The Fourth House
Among the astrology houses, the 4th denotes your mother, residence, home, and domestic environments.
It reveals the details about your secrets, secret life, and private affairs. It shows your real character.
The 4th house shows your learning, your mastery of sacred texts, and education in Schools and University.
---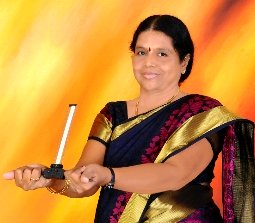 Lands & Vehicles
The 4th indicates your estates and vehicles. If you have one car or a fleet of cars is known from your 4th house. It refers to your taxis and air planes. It shows your lands, buildings, estates, hereditary properties, and treasures.
---
Clue About Thefts
Among astrology houses only the 4th reveals the location of your stolen property. It shows your trust, false allegation, entrance to a house, and celestial food. It refers to boats, wells, ponds, milk, and water.
---
The Fifth House
The 5th house refers to your kids. It denotes your artistic talents and gains. It reveals the luck of your wife and partner. It refers to your discrimination, wisdom, religious mind, morals, and mantra chanting.
It indicates your pleasures, entertainments, sports, movies, and romance. The 5th in the astrology houses refers to races, lottery, and share dealings. It shows rape, kidnap, and matters of your love affairs.
---
Tastes & Fancies
Your 5th house confirms your tastes and fancies. It refers to cinema, drama, opera, casino, music, and dance. It indicates cards, puzzles, dice, and betting. It indicates your pleasures with attractive women.
---
Love Affairs
From among these astrology houses, your 5th house gives information about your love. Similarly the 5th house for your lover is important to know about him. Your 11th house gives you the details about his love affairs.
---
Spiritual Practices
Your 5th house also describes your spiritual practices. It governs your profound learning. It governs your mastery of holy scriptures, and chanting of mantras. It refers to your discrimination between virtue and vice.
---
The Sixth House
Among astrology houses, the 6th has a bad reputation. It is your House of Sickness. It denotes disease, diets, and nursing. It refers to employees, and servants. Pet animals and tenants are also read from your sixth house.
The 6th house also denotes debts and enmity. It indicates obstacles in any undertaking. It also refers to your miserliness. It points to intense anguish and insanity. It shows your untimely meals, theft, and calamities.
---
Info On Partners
The 6th in the astrology houses refers to your maternal uncle. It indicates favorable results in competition. It throws light on your partner or opponent. It refers to his loss, investment, and to his secret enemies.
---
Accurate Predictions
If you have questions on astrology about your health, disease, business, wealth, family, career, future, marriage, or love affairs, you can contact Expert Astrologer Dr.J.Lakshmi Jeya Swaruoopa Disciple of Kannan M with your questions by the contact form.
Contact us if you want to start a business, or fix a marriage. If you want success, do it by getting your most auspicious date and time fixed by Dr.J.Lakshmi Jeya Swaruoopa Disciple of Mr. Kannan M. Consult about success or failure in your life, business, finance, law suits, or love. Apply now for our most accurate predictions.
---
Astrology Houses 1 2 3     4 5 6     7 8    9 10    11 12
---
Important Astrology Topics
Contact Us For Astrology Queries!
Know The Founder and his Disciple
How To find A Perfect Love Match
What your 6th House Means To You?
What your 7th House Means To You?
Am I Pregnant?
What your 8th House Means To You?
What your 9th house Means To You?
Astrology Houses 1, 2, & 3
To Love Match Astrology
---