Free Astrology Love Match
Will I Succeed In My Love?
---
Will My Love Succeed?
Free Astrology Love Match enables you to find out if you will really get success in your love.
There are clear methods and rules to calculate and confirm if your love will end in success or failure.
These are based on Vedic Astrology and Real life astrology rendered very scientific by stellar astrology.
---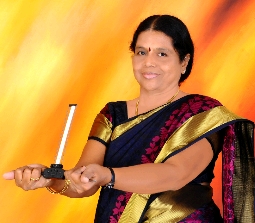 Horary Astrology
Horary astrology is based on scientific stellar astrology. Here we divide the zodiac into 249 zones. Each zone is ruled by two planets called a starlord and a sub lord. We ask you to give a number between 1 and 249.
---
The Explanation
In free astrology love match we ask you to choose a number between 1 and 249. It represents one of the 249 zones in the zodiac. Your ascendant begins there. Then we ask you to erect a chart for yourself.
We ask you use that zone as your ascendant and erect a horary astrology chart. Then you have to study that chart well with the knowledge of Indian Vedic Astrology and judge if you will succeed in your love.
---
Free Astrology Love Match
Methods & Rules
In astrology love match we hide nothing. We tell you every thing about how to judge your horary chart. To do this you have to study the sub lord of your 5th cusp. Find out also in which constellation it is posited.
If your 5th house sub lord in posited in the constellation of a planet and it is a significator of 7 and 11, you will succeed in your love affairs.
---
Reasons For Failure
1. Free astrology love match also warns you that if the lord of the star in which the 5th sub lord is posited is a significator of houses 6 or 12 your love will fail. There is one more reason for your love failure.
2. If either your 5th house sub lord or the lord of the star in which that sub lord is posited is retrograde your will fail in your love affairs.
---
A Real Life Study
Recently a client came to us. He had done all the work as per the advice in free astrology love match and did a horary chart for himself. He had chosen No. 67. But he was not able to interpret the Chart.
He offered to pay for the interpretation. He is a genuine and good client who wanted to learn astrology. So he gave us his chart and waited for my interpretation. The chart is given below here in a link.
---
Click Here To See The Client's Chart or Right Click To Download It
---
The Interpretation
To look for astrology love match note the sub lord of the 5th cusp. It is Mercury. It is in the constellation of Venus. Venus is a significator for houses 2, 4, 5, 10, and 11. No reference to 7. So his love will fail.
Venus is also Retrograde. Therefore it will not allow the love affair to materialize. This is the second reason for his love failure. He has to look elsewhere for his chance.
---
Accurate Predictions
If you have questions on astrology about your health, disease, business, wealth, family, career, future, marriage, or love affairs, you can contact Expert Astrologer Dr.J. Lakshmi Jeya Swaruoopa the disciple of Kannan M with your questions by the
contact form
.
Contact us
if you want to start a business, or fix a marriage. If you want success, do it by getting your most auspicious date and time fixed by Dr.J. Lakshmi Jeya Swaruoopa the disciple of Mr. Kannan M. Consult about success or failure in your life, business, finance, law suits, or love.
Apply now
for our most
accurate predictions
.
Free Astrology Love Match To Love Match Astrology
---
Basics of Astrology
Contact Us For Astrology Queries!
Know The Founder and his Disciple
Money, Finance, & Bank Balance
How To Judge Your Income?
Meaning of Astrology Signs For Babies
Astrology & Zodiac
Zodiac Signs Astrology